About Us
ABOUT COMPUTER AND PHONE CENTRE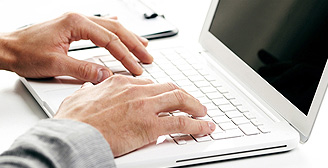 LATEST NEWS
11TH JULY 2022
PHONE SCREEN REPAIR PRICES!
We're always looking to save our customers money on their repairs, So as everyone else seems to be putting their prices up, Amazingly we're lowering ours to help our customers with the cost of living crisis we're all currently experiencing, Check out our prices page!
10TH JULY 2022
WINDOWS 11 INSTALLations
We can now install Windows 11 with a genuine license for only £50! (license to buy from Microsoft and install yourself would be £119) We can install on systems with a 3rd gen CPU or higher.
Testimonials

what our customers say about us
The Computer and Phone Centre have always given us a friendly and professional service while keeping their charges very low and fair. They are always my first point of contact.
GlynHarri
This shop is excellent, staff certainly know their stuff and are very helpful. very reasonable charges.
Graham Hal
Big thank you to Gary at the Computer and phone centre on Chester road B36 0JU for repairing my iPhone screen and dropping it back to me at my gym tonight top man, lost without it and I'd recommend this man to anybody, always does a great job and with quick turnaround to get me back in business nice one
Wayne Elcock (Former WBU Middleweight World Boxing champion)
I must have rung 10 different folks in my quest to get my laptop up and running again – you were the only one who suggested it might not be broken and you were able to see me straight away. On the HP warranty I was staring down the barrel of no lappie for a week, with others an £85… bill and 1-2 days down time. With you a tenner and fixed within an hour of the call – outstanding thank you !!!
I have never had such amazing service anywhere else. highly recommend this place. They were quick, friendly, professional and a good price. We are definitely going back for our computer/tech needs. A+++++
Our
Services
PC repair in Birmingham
Laptop repair in Birmingham
Computer repair in Birmingham
PC repair in Solihull
Laptop repair in Solihull
Computer repair in Solihull
Custom PC Build in Solihull
Custom PC Build in Bham
Computer Recycling / Disposal
Computer laptop mac phone tablet repair near me

Useful
Information
We are located at 525a Chester Road, Kingshurst B36 0JU which is near B37 Chelmsley Wood, Castle Bromwich, Marston green, B46 Coleshill, Water orton, B34 Shard End, B24 Bromford, B33 and not far from Birmingham Airport, the M6 & M42 Motorways.
Opening Times
Mon: 10:30am - 5:30pm
Tues: 10:30am - 5:30pm
Wed: 10:30am - 5:30pm
Thur: 10:30am - 5:30pm
Fri: 10:30am - 5:30pm
Sat: Closed
Sun: Closed
Social Media
We are present on the most popular Social Media Sites, Click the Site Icons at the bottom of the page to visit us!
SIP/VOIP Phone
We can now provide SIP Trunking/VOIP phone networks and services, Get in touch for more info!